Flower pots are perfect for adding a touch of color to your porch or deck this season. These DIY flower pot ideas are perfect for any home. The real essence of a beautiful decor lies definitely in one thing; flowers. Get creative with some of these 30 unique DIY flower pot ideas that are perfect for your indoor and outdoor flower arrangements in pots. No matter what item of hefty furniture you have and how glamorous your wallpapers are. If there are no flowers, there is no life in your home decor. Flowers do not have to be necessarily fresh to leave a glow in the ambiance. The artificial flowers work great too. As the huge importance of flowers is always there in decor, so is the importance of flower pots. Flower pots need to be accurately charming too.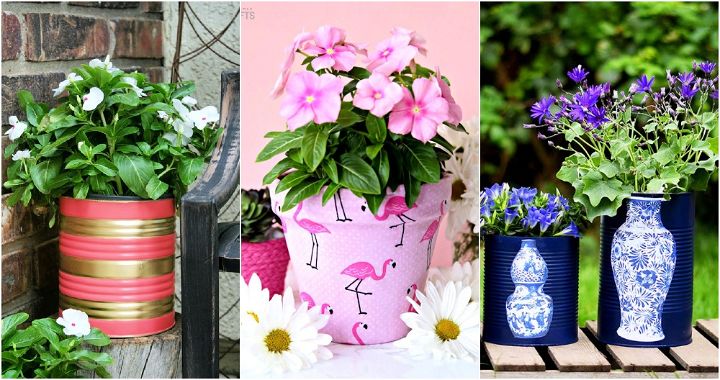 These diy flower pot ideas will teach you how to make a perfect flower pot for your perfect flowers. There are a variety of ideas explained here, and you can opt for them at your convenience. There is absolutely no need to spend hundreds of dollars on expensive flower pots. You can make these flower planter ideas easily using the material you have already placed at home. Be it some empty tins, clay pots, or plastic pots, you can decorate them beautifully with paint or fabric to give an expensive and new look. Hop on to the tutorials to get a sneak peek at some amazing flower pot ideas.
1. Hand Lettered Flower Pots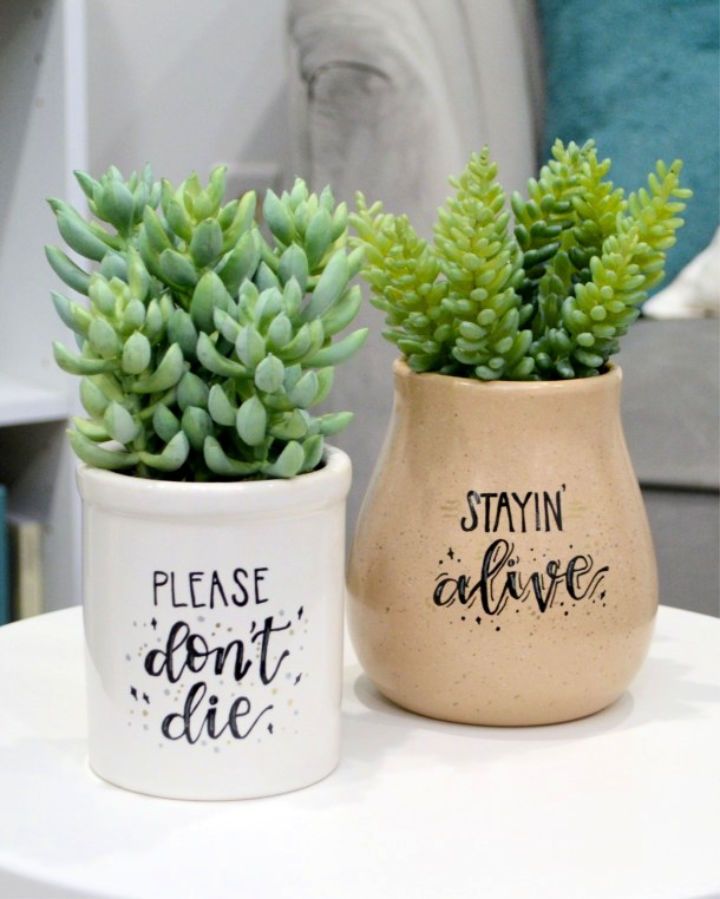 Creating hand-lettered flower pots makes an excellent gift to your dear ones. You can write anything on it, a wish, a quotation, or anything of your choice. For crafting this project, the supplies you will need are a ceramic flower pot, oil paints, pencil, eraser, and real plants. amylatta
2. Scrap Fabric Rope Flower Pot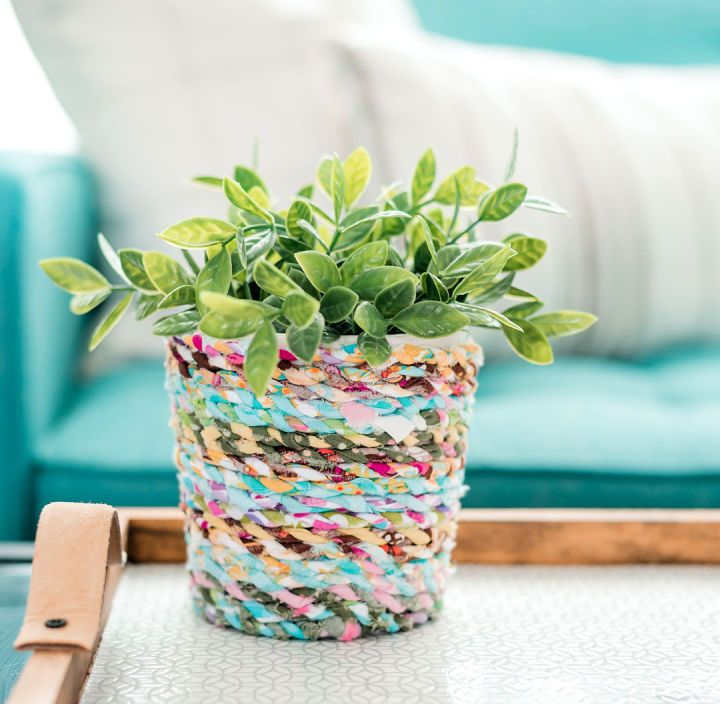 You know how flower pot ideas create an appealing decor inside or outside of your home. They make the best adornment, indeed. For creating this pot, you can use any scrap fabric rope to embellish it. Check out how to make DIY fabric scrap twine all easily by yourself below. thediymommy
3. DIY Glitter Flower Pots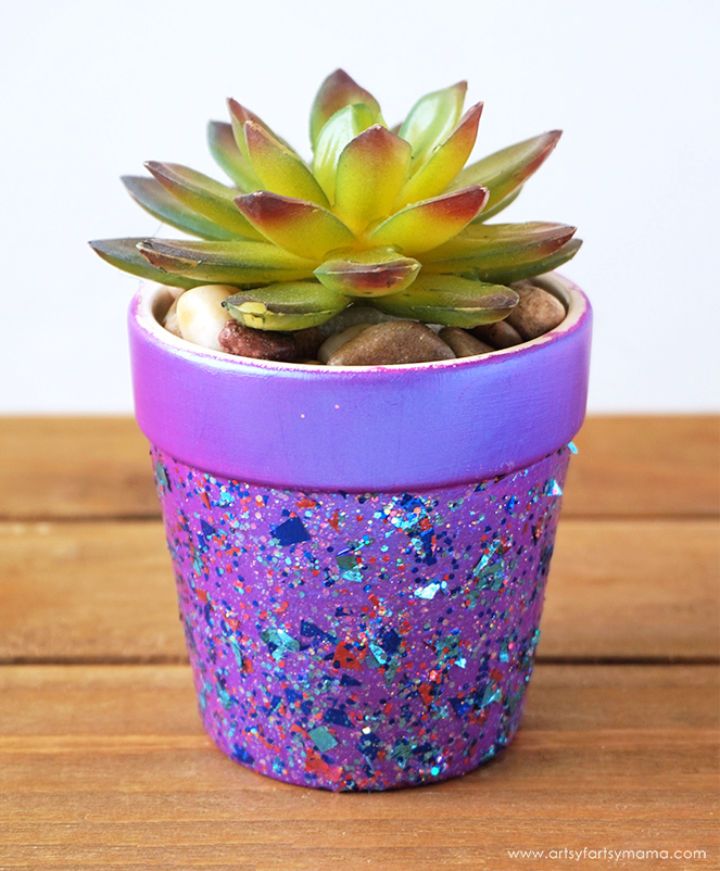 Add some whimsical effects in your living room or balcony with these super adorable DIY glitter flower pots. It brings versatility to an empty space. Place it on a bookshelf, sofa table or TV stand, the choice is yours. Grab supplies like ceramic pot, metallic paint glitters, and a paintbrush to begin. artsyfartsymama
4. Two Tone Terra Cotta Pots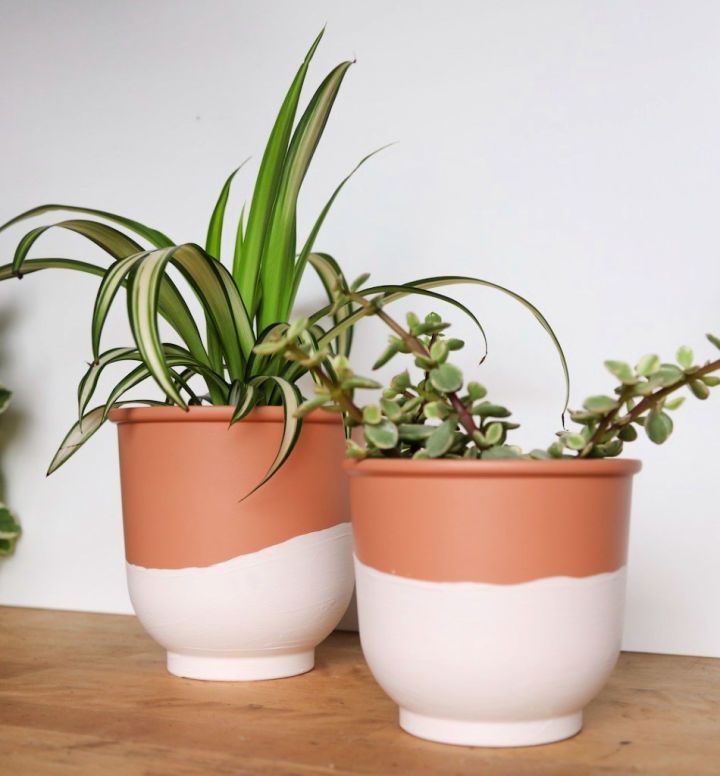 If you yearn to learn and make amazing decoration pieces for your home. Here you go! This project is totally for beginners. Making this two-tone terra cotta pot is a piece of cake plus, you will be done in the nick of time. You just need to walk through the steps to get a proper sense here. xoxojackie
5. Fabric Covered Flower Pots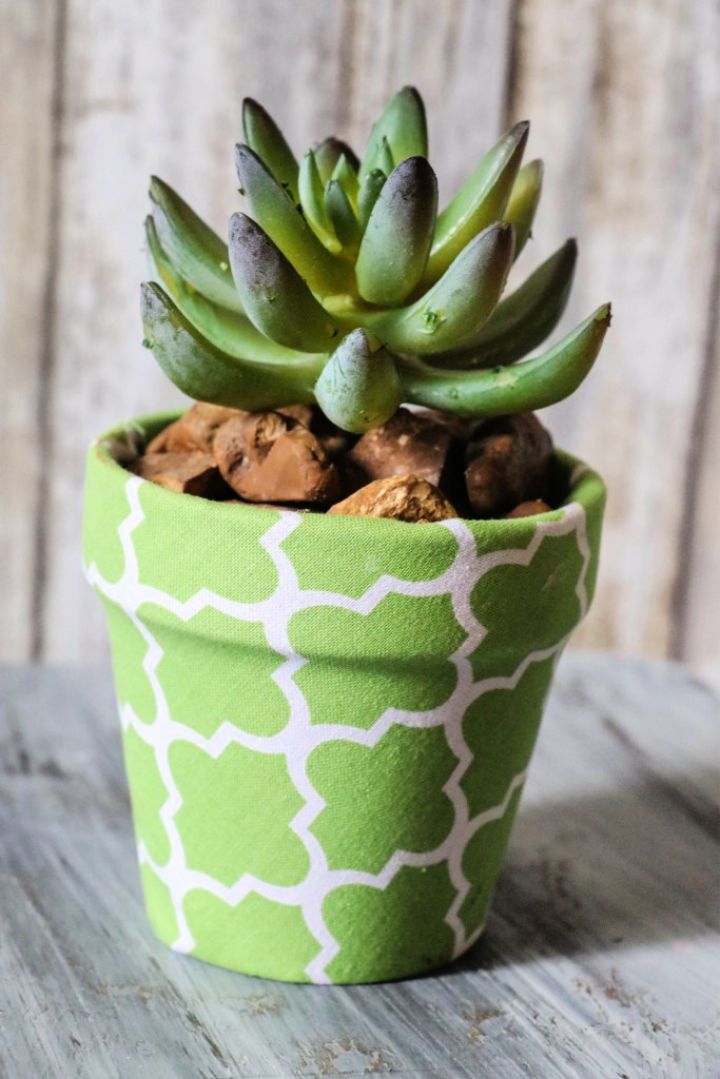 Make your decor game strong and bring flexibility into it. Try making this DIY flower pot and cover it with any of your favorite designed fabric. Doing so will leave the pot all stylish and chic. Get the supplies like mod podge, fabric, glue gun, scissors, and a paintbrush to start off. re fabbed
6. DIY Polka Dot Flower Pot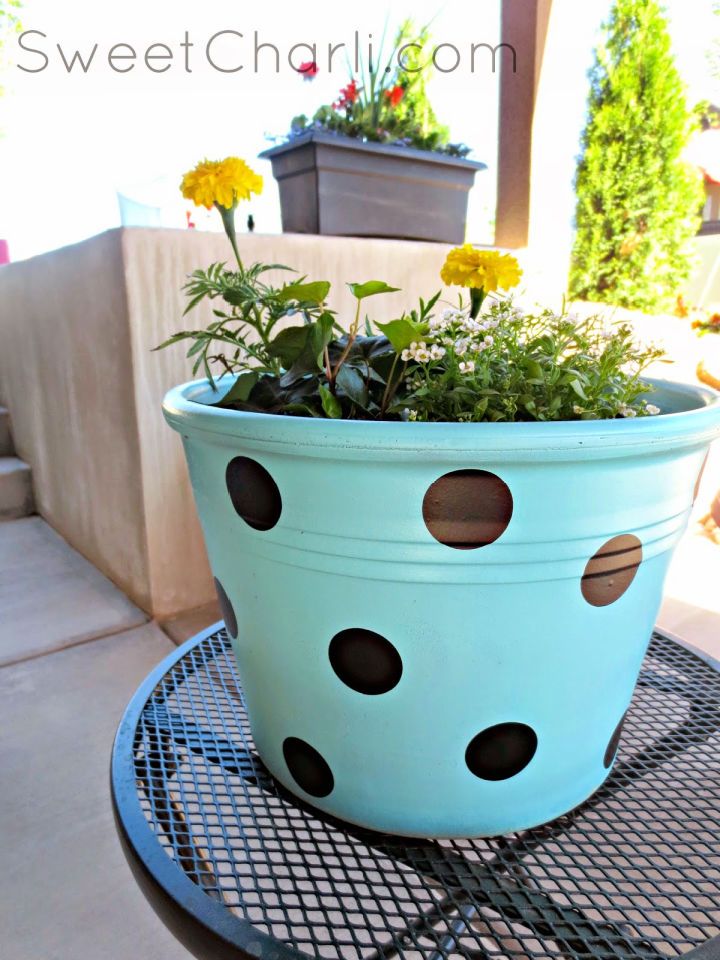 As the polka dot style is totally in fashion, painting your flower pot will turn out to be very cute at the end. This project is so addicting that you will love to spend your time making it. Use any duo of paint. So, collect your supplies, read on the instructions, and start off your sprucing journey. sweetcharli
7. Embossed Mermaid Flower Pots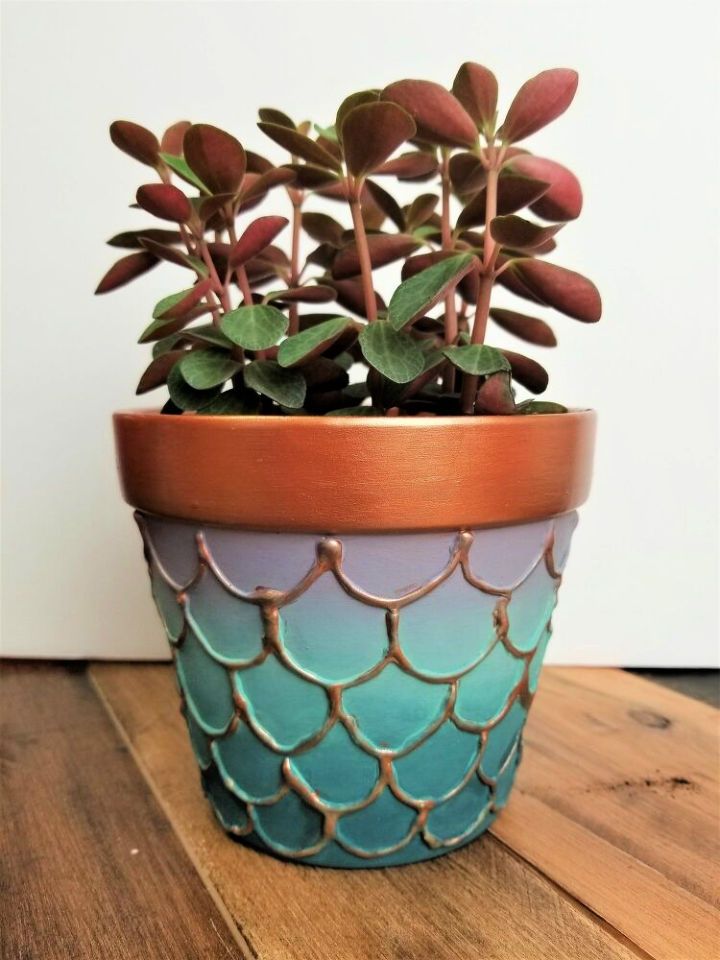 Here is such a fun way to recreate your flower pot. With texture powder, metallic cream, and decor paint, you are all ready to whip up this DIY embossed mermaid flower pot. Get your beginners to skill on board and go along with the step-by-step instructions to furnish it off. hometalk
8. DIY Marbled Flower Pots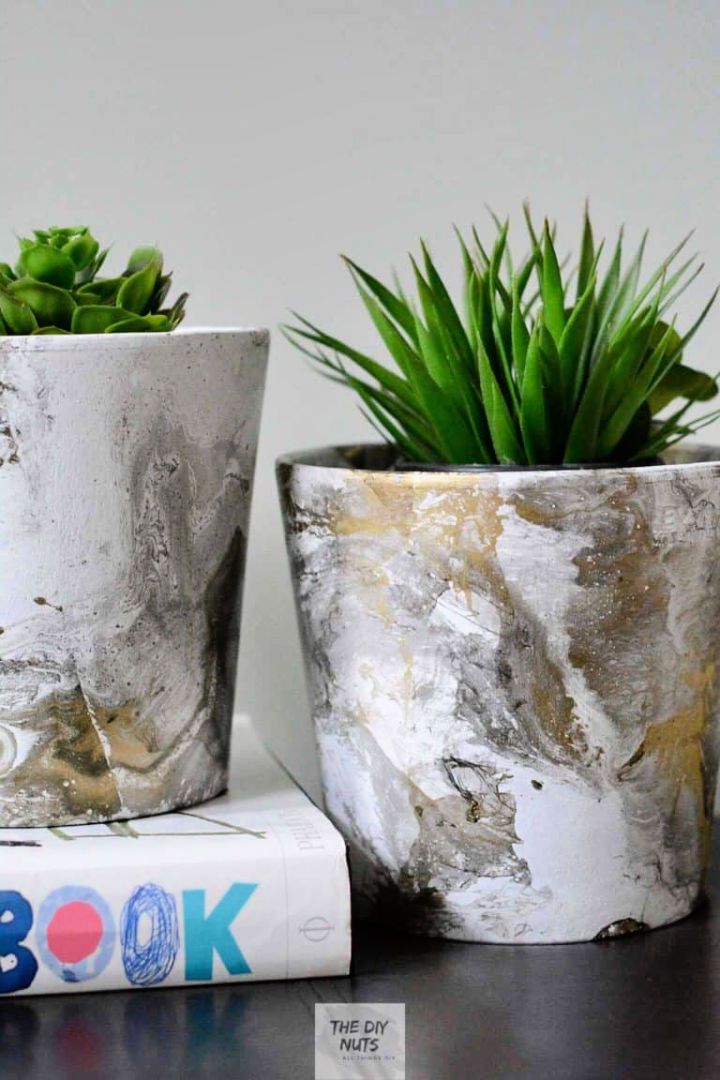 Crafting is fun! Especially when it is related to your home decor. These beautiful marbled pots will look super cute and shiny on the window shelf. Also, it can make great outdoor adornment. Learn the details of combining the paints to give a marbled look on an ordinary flower pot here. thediynuts
9. Photo Transfer Flower Pots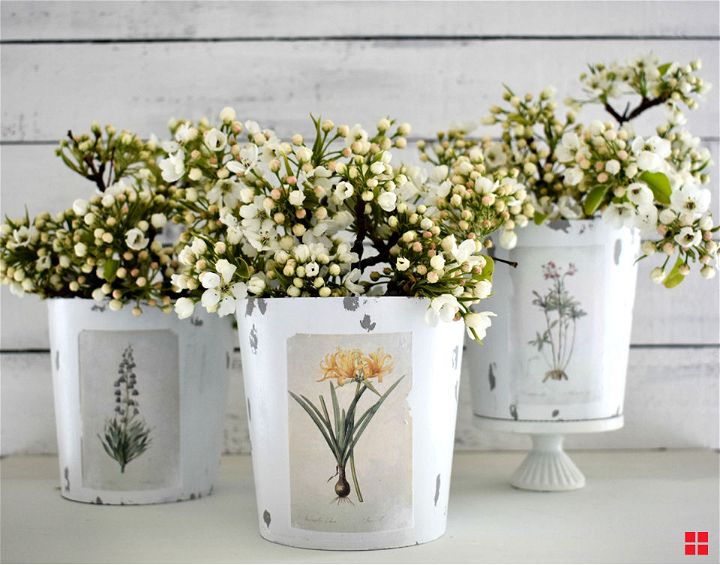 These flower pots will hugely participate in your home interior. Plus, you can plant any flower in it, making it worth gazing at. The best part is you can photo transfer any picture on it to recall the moments. So, get your tools like brush, sandpaper, drop cloth, pots, and topcoat spray to go with this project. rustoleum
10. Tea Kettle Flower Pot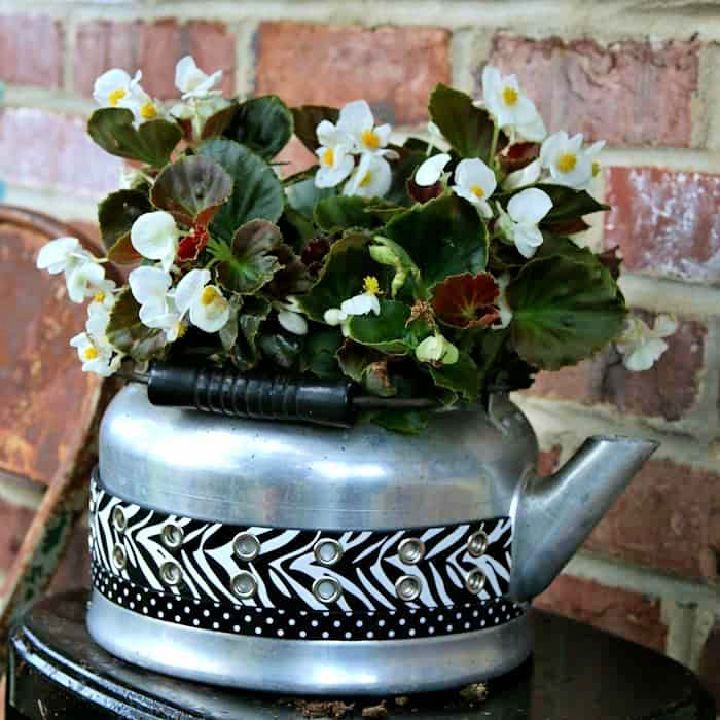 Sometimes, all you need is to be some extra creative so that you can make a big deal out of some ordinary and thrifty things. Make this tea kettle flower pot and add details on it to make it an appealing decor. It will stand out in your garden, among other flower pots. So gear up and give it a shot. petticoatjunktion
11. Oriental Vase Flower Pots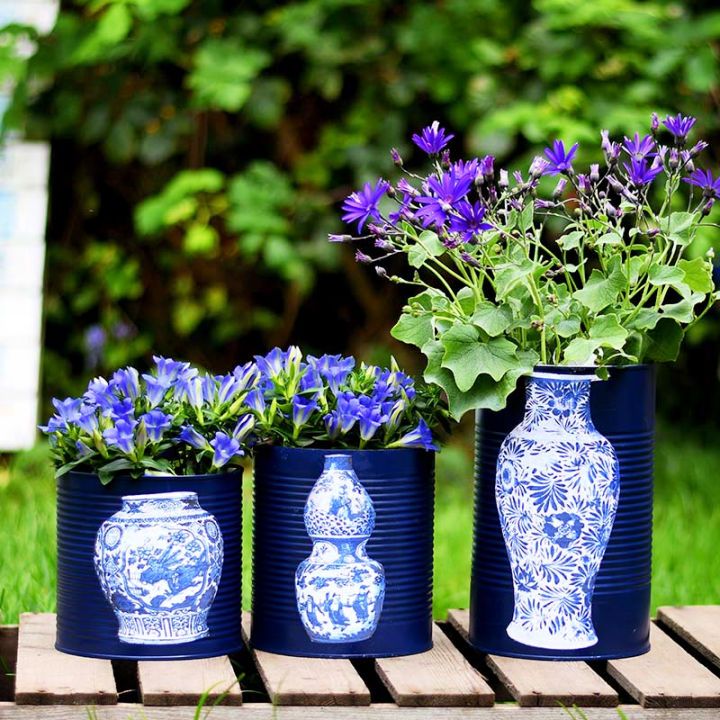 These front porch potted plant arrangement ideas are for those who love bringing out the extraordinary from ordinary things. Upcycle this tin can and transform it into a gorgeous flower pot. Draw vases with blue and white paint on them or just affix the printout on it to give it a fancy look. The instructions here have your back, so get started. pillarboxblue
12. DIY Perler Bead Flower Pot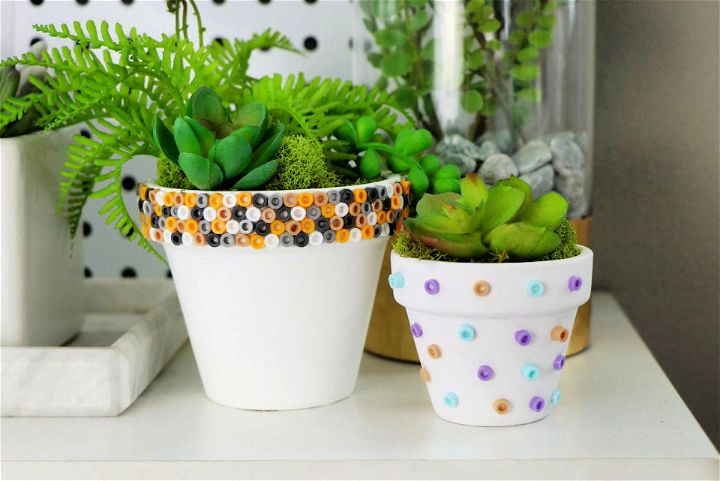 Who doesn't love adorning their homes? This is especially extra appealing when it can cost almost nothing, that craft is worth it. This Perler bead flower pot will make any of the boring spots of your home all interesting. Supplies required are flower pot, paint, paintbrush, beads, scissors, and tacky glue. hgtv
Related DIY Projects To Decorate Your Home:
Outdoor Privacy Screen Ideas: Create your own privacy screen fast and easily with these outdoor privacy screen ideas. All you need is a few inexpensive supplies and a little elbow grease!
Pallet Furniture Ideas: With easy-to-follow how-to instructions, you'll be ready to tackle these DIY pallet furniture ideas and make your favorite room a little more unique.
Wooden Crate Decorating Ideas: Wood crates are an economical way to add storage and style to your home. These simple wooden crate decorating ideas will get you started with a few easy projects.
Bookshelf Ideas: Find out how to make and design your own bookshelves, including materials, and designs with these easy and affordable DIY bookshelf ideas to help make your space more inviting.
13. Color Blocked Painted Flower Pot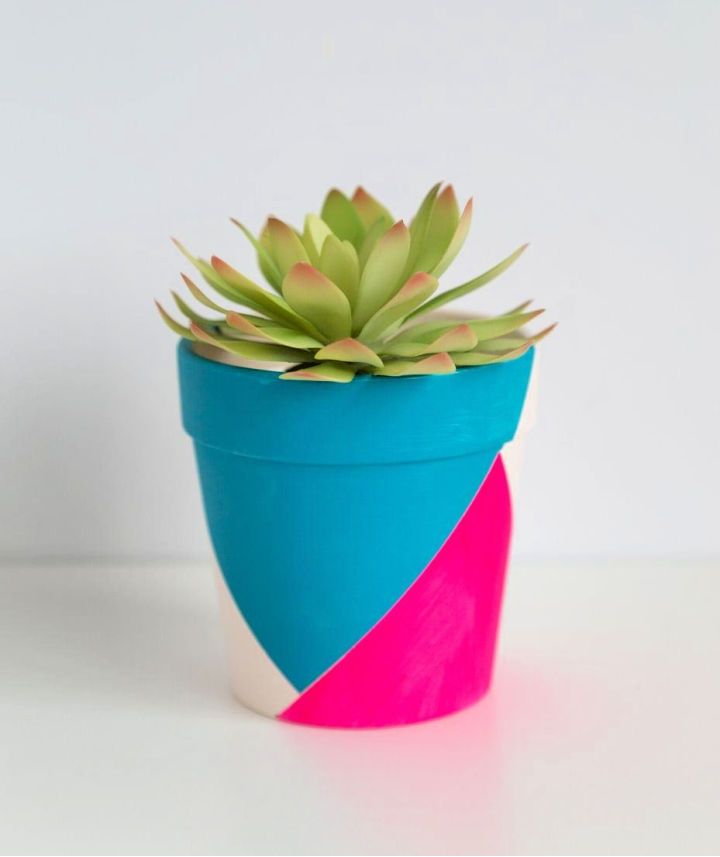 Turn your plain flower pot into an amazing color-blocked flower pot with the help of the oil paints. This crafting project is super easy and full of fun. The end result will definitely make your day. Hit the link to see all the 4 surprising ways to decorate the flower pots with paint. fun365 oriental
14. DIY Pom Pom Flower Pot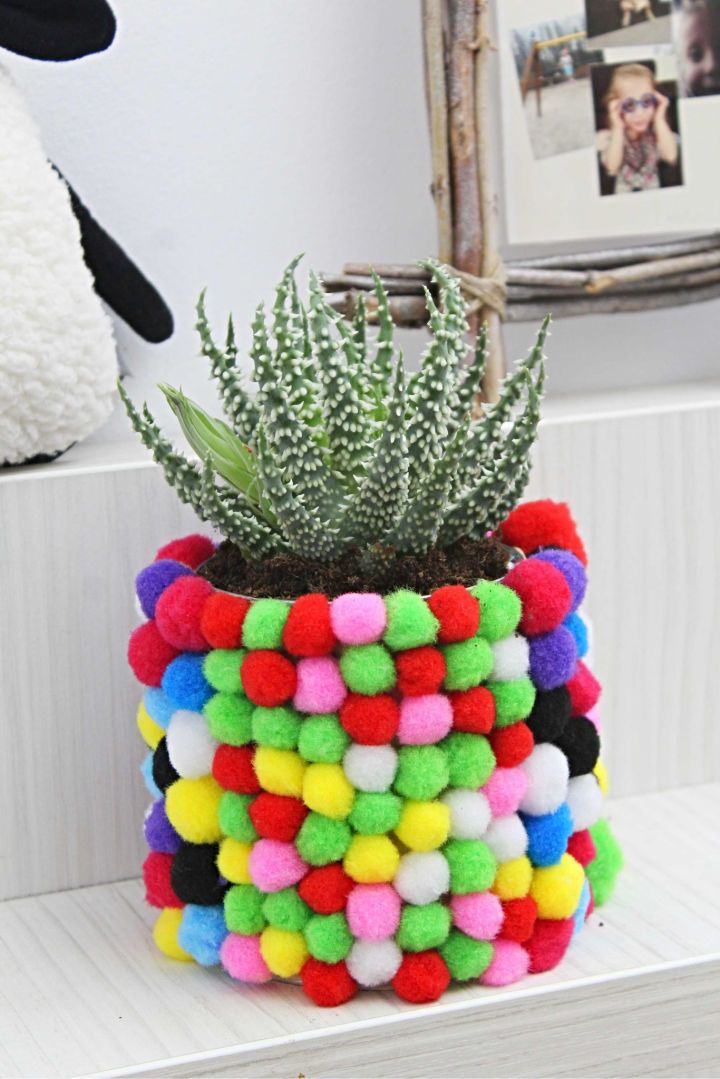 Want to kill your boredom, but, in a productive cum fun way? This colorful and whimsical pom pom decoration on flower pot will do its best to entertain you and make your time worth spending DIYing it. It will just take your 20 minutes to finish off. Find out more details on supplies and directions here. theseamanmom
15. Mod Podge Flower Pot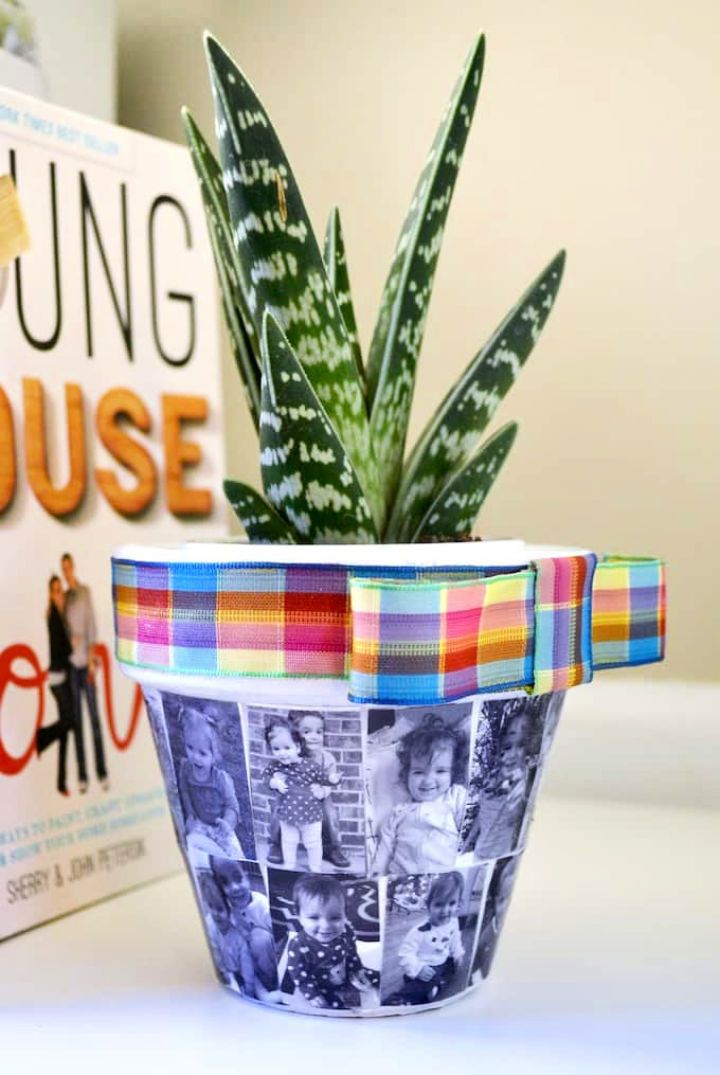 Add a pop of memories on your simple flower pot by gluing your favorite childhood pictures on it. It will make an awesome Mother's day gift, and your mother will surely love it to bits. For making this mod podge flower pot, supplies you will need are foam brush, ribbon, terra cotta pot, glue gun, and spray primer. modpodgerocks
16. DIY Mother's Day flower pot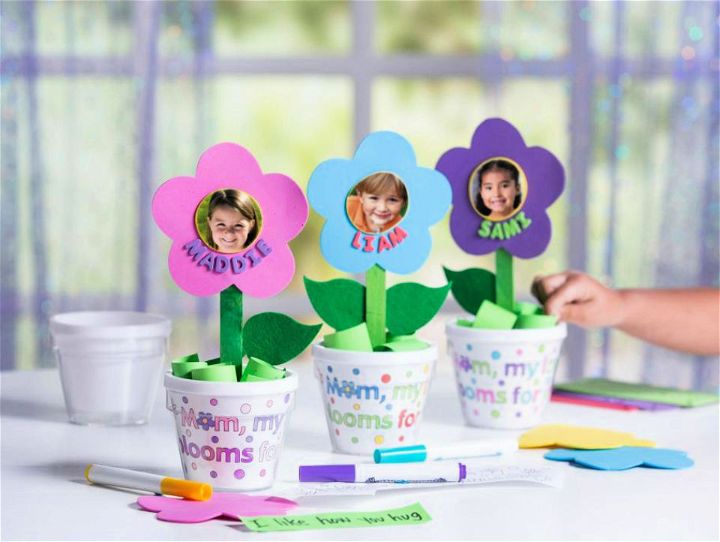 Looking for a fun way to surprise your mum on this mother's day special? Craft this amazing flower pot for her. Your little effort will make a special place in her heart. Plus, crafting it yourself instead of buying it shows much more sentiments. Go along with the tips and tricks to accomplish this craft. fun365 oriental
17. Making A Decoupage Flower Pot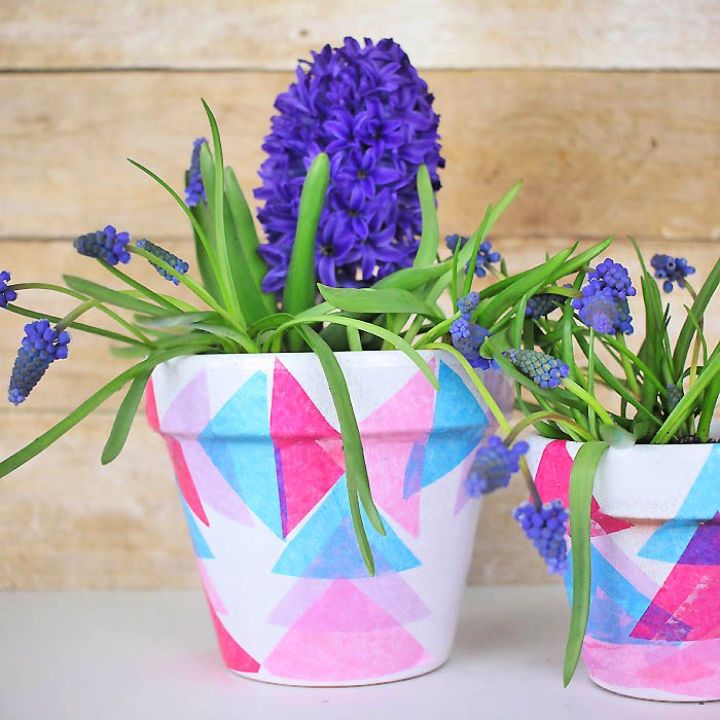 This flower pot will be a great last-minute gift for your friends or folks. Welcome them to their new home with this decoupage flower pot. This is a kid-friendly project that can be customized in any way you like. Collect supplies such as terracotta pot, white spray paint, paintbrush, tissue paper to get started. gina michele
18. DIY Pour Painting Flower Pot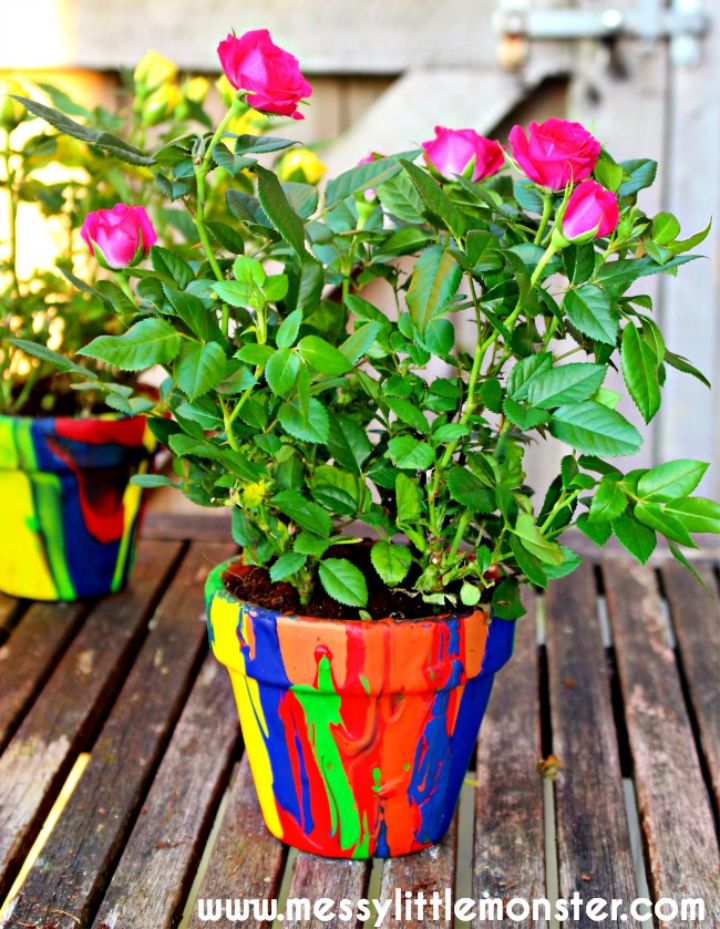 See this colorful flower pot from our list of flower pot ideas for front porch. When your kids want to be a part of your crafting project, this pour painting flower pot idea will be great to do by teaming up with your kiddos. It's such a fun and easy art that your kids will enjoy the most. The supplies you will need to get going are pots, masking tape, and acrylic paint. get stepwise guide below. messylittlemonster
19. Unicorn Flower Pot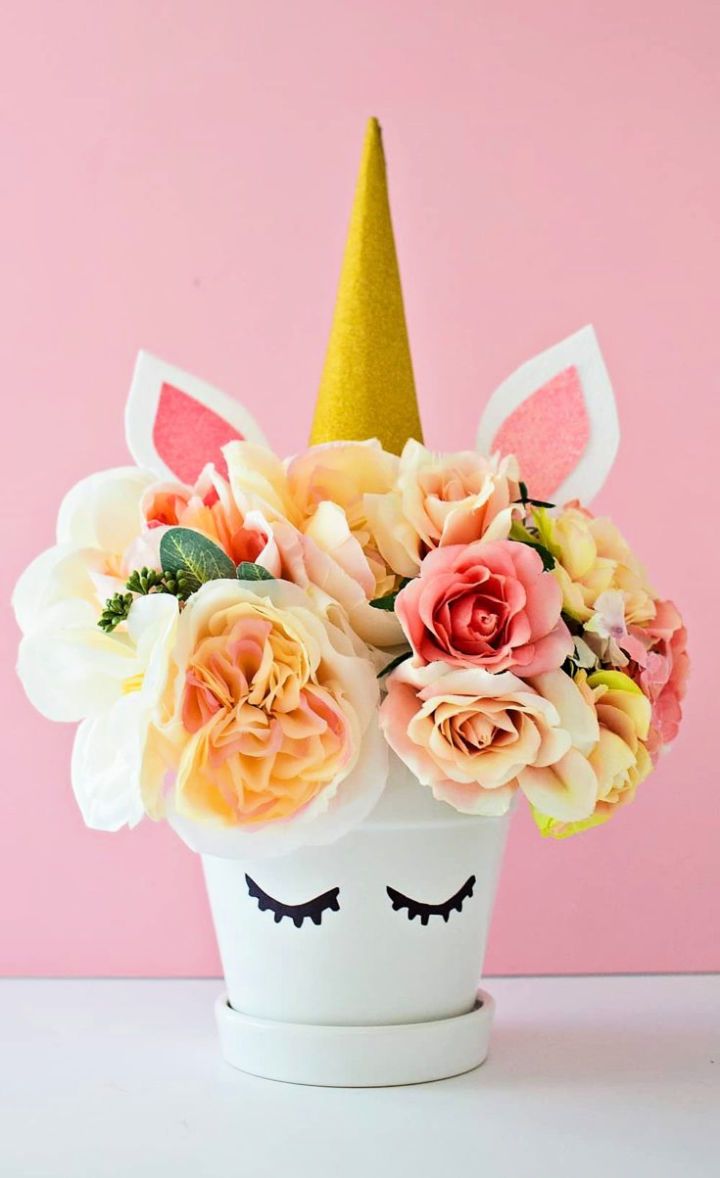 It's always a great idea to bring a unicorn theme in any of your crafting projects. Create a unicorn flower pot for your kid's room and see how they will love to water it and care for it. The method is an entirely easy and quick plus, the end results will amaze you. Give the tips a quick look before start you start sprucing it up. hellowonderful
20. DIY Painted Flower Pot

In just a few dollars, you can give a stunning makeover to your simple and plain flower pot. These flower pots will be a great addition to the hallway space, living room shelf, or your garden stairs. Let's get started by following the step by step instructions here. we are scout
21. No Sew Fabric Planter Pot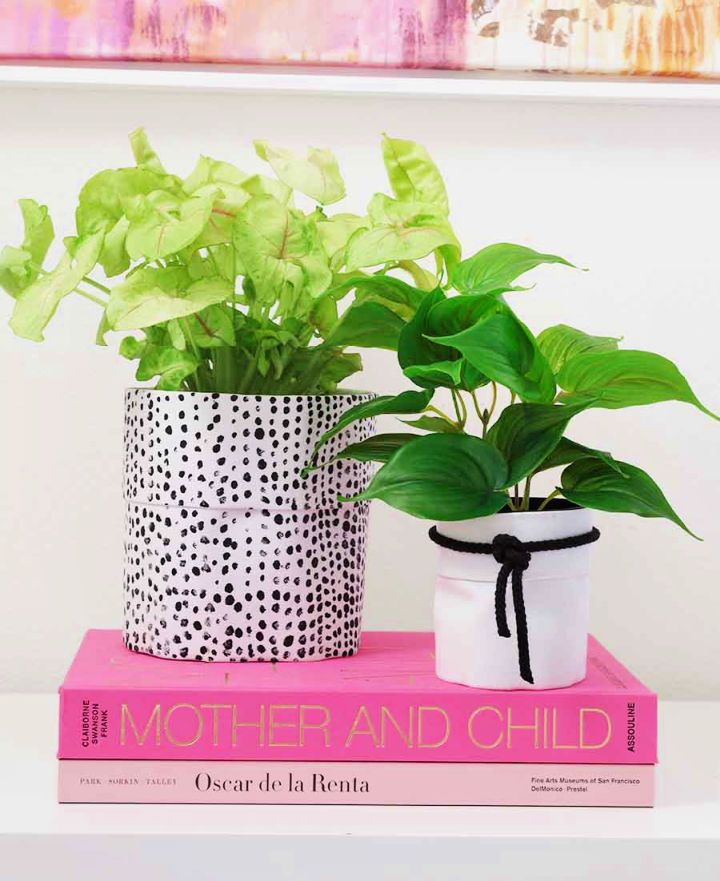 No need for sewing and no need to buy any fancy supplies to make this flower fabric planter! You will need to arrange a canvas, acrylic paint, paintbrush, hot glue, and a glue gun, trip/rope, and iron. The process consists of 3 simple steps only, and you will be done. modern glam
22. Chalk Paint Flower Pots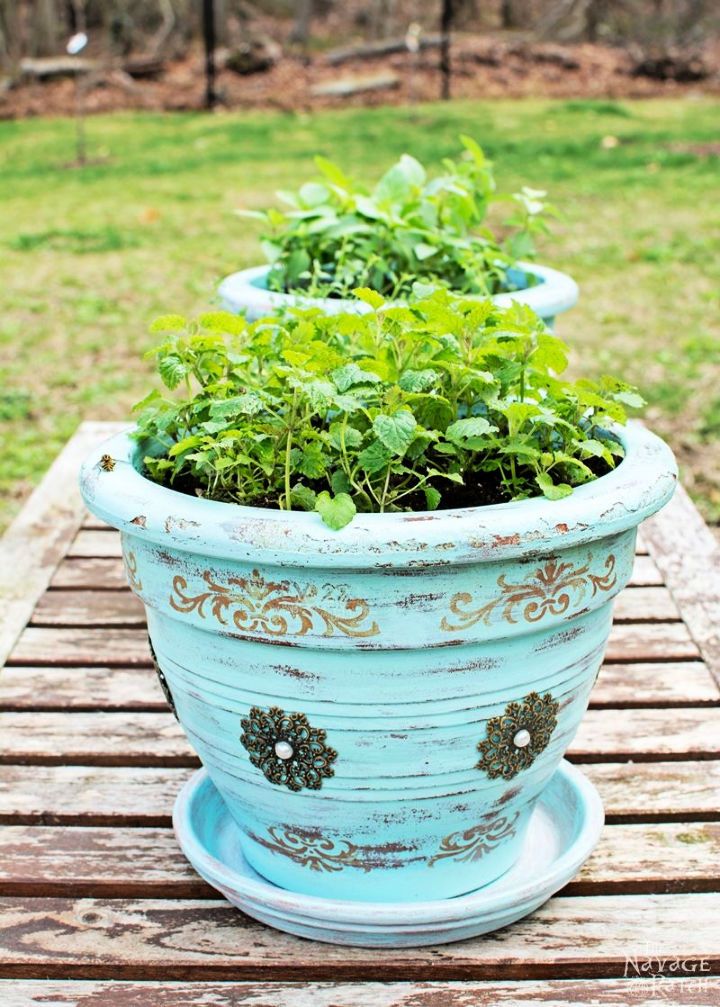 Chalk paints are in fashion these days. You can use chalk paints to color your flower pots in different colors. Plastic pots will adjust the colors smoothly and will become a completely different object. No one will even believe that they are actually plastic pots. thenavagepatch
23. Gold Foil Lettering on Flower Pot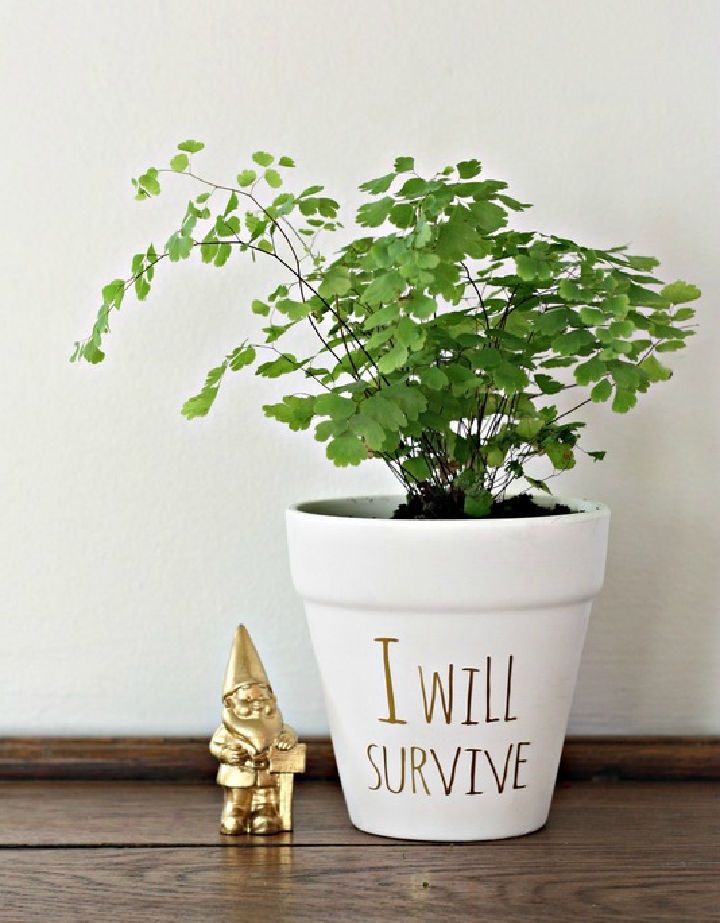 Simple flowers with a single color are too mainstream. Create a difference and do some lettering on the flower pots. You can write different quotes in different writing styles using this pattern. Also, you can customize the front porch flower pots by writing the names of the owner on them. nestofposies
24. Painted Tin Can Planters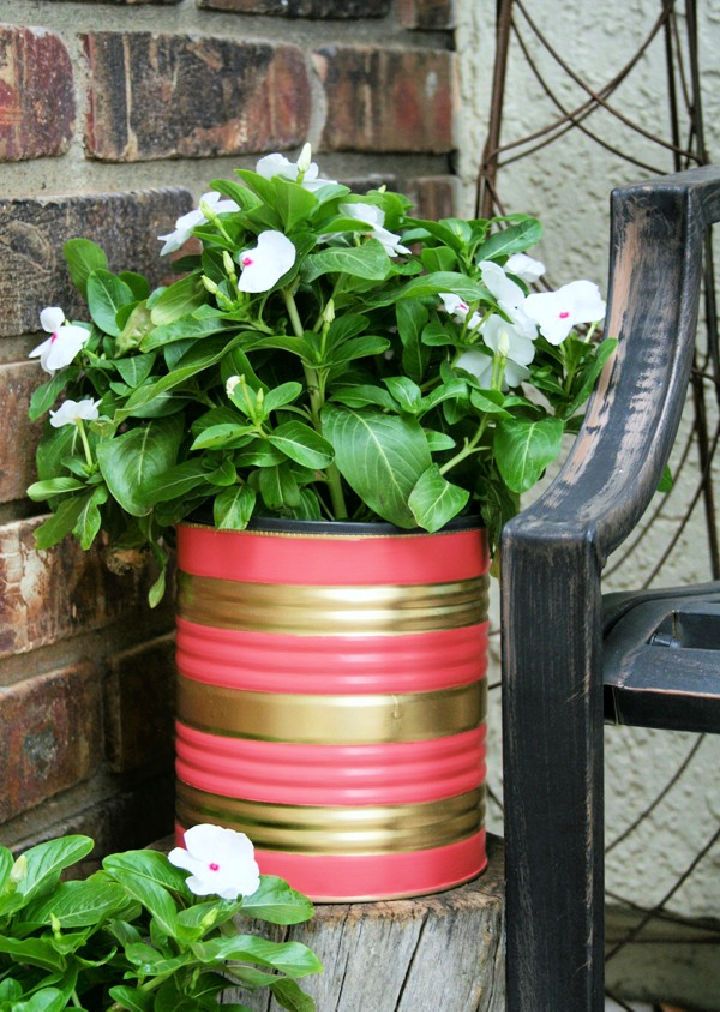 Do not throw the empty tins, instead use them to plant some flowers in them. Paint those tins in different colors and project a fancy look on them. Supplies needed will be; DecoArt patio paints outdoor, foam brushes, painters' tape, and gold spray paint. thecraftedsparrow
25. Fabric Covered Flower Pot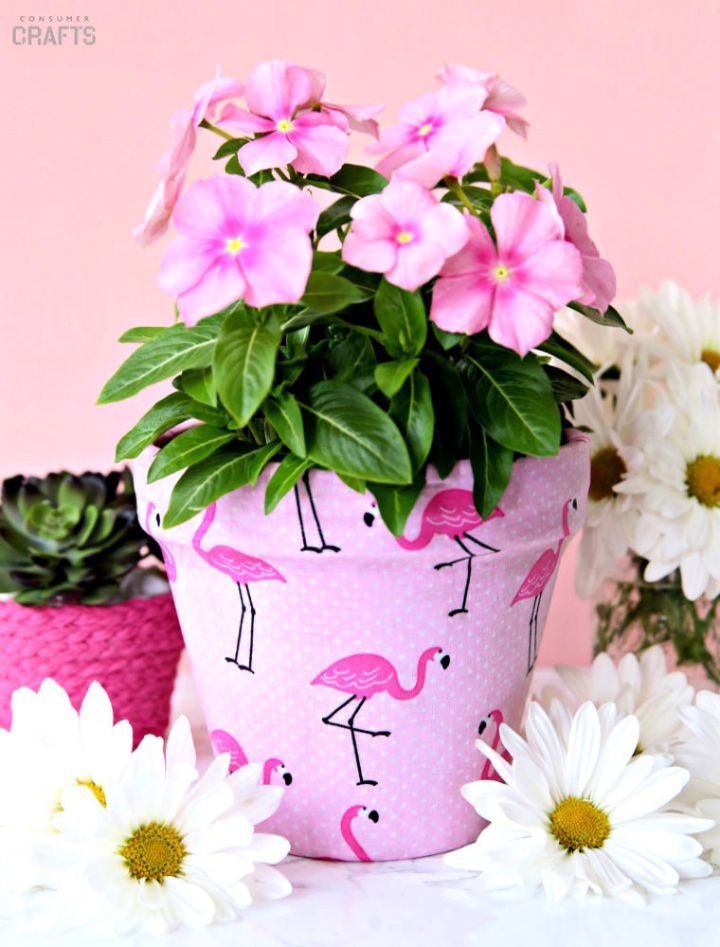 Cover the flower pots with fabric and create an entirely different look with this idea. If you feel that painting or spraying a pot is too conventional, try covering them with fabric. You can customize the pots for every room by using the fabric of different colors and patterns. consumercrafts
26. Flower Pots in Three Ways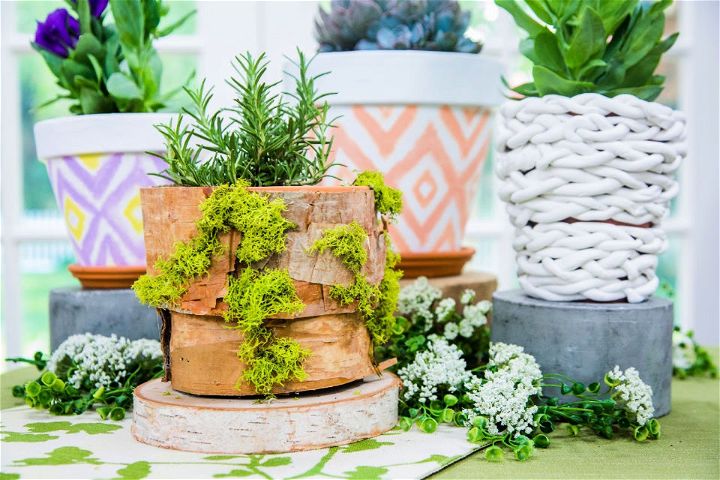 Make three adorable patterns on your pots using this tutorial. You will learn to make Simple & Chic, Pop of Color, and Rustic. You will need clay pot, air dry clay, hot glue gun, paint, and Birchwood Bark Sheets as basic material. hallmarkchannel
27. DIY Photo Flower Pot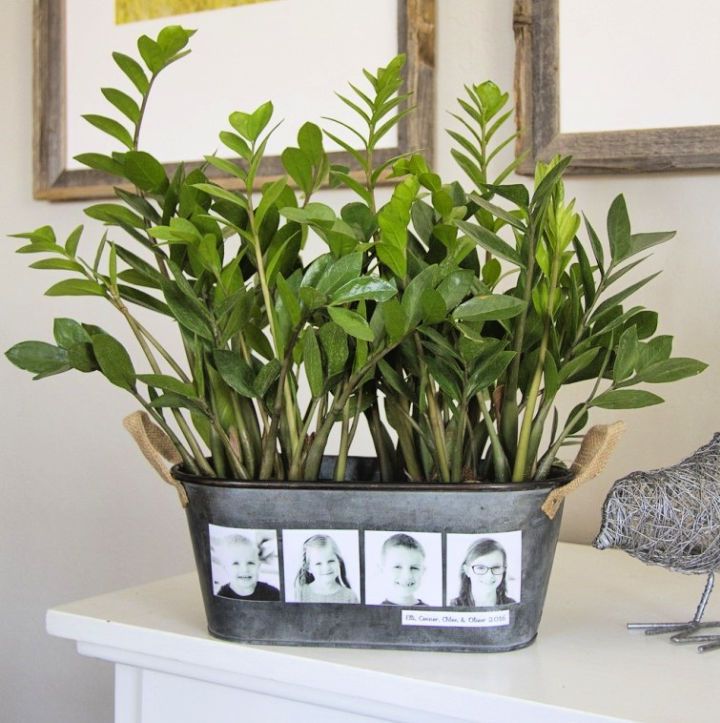 One of the unique flower planter ideas. Photos are the best memories you have for life long. Time to make a post with photos on it! Make this flower pot with photos of all the family members. Keep the pot in the living room or center table and cherish your memories with the scenic beauty. makeit loveit
28. Copy Cat White Clay Flower Pots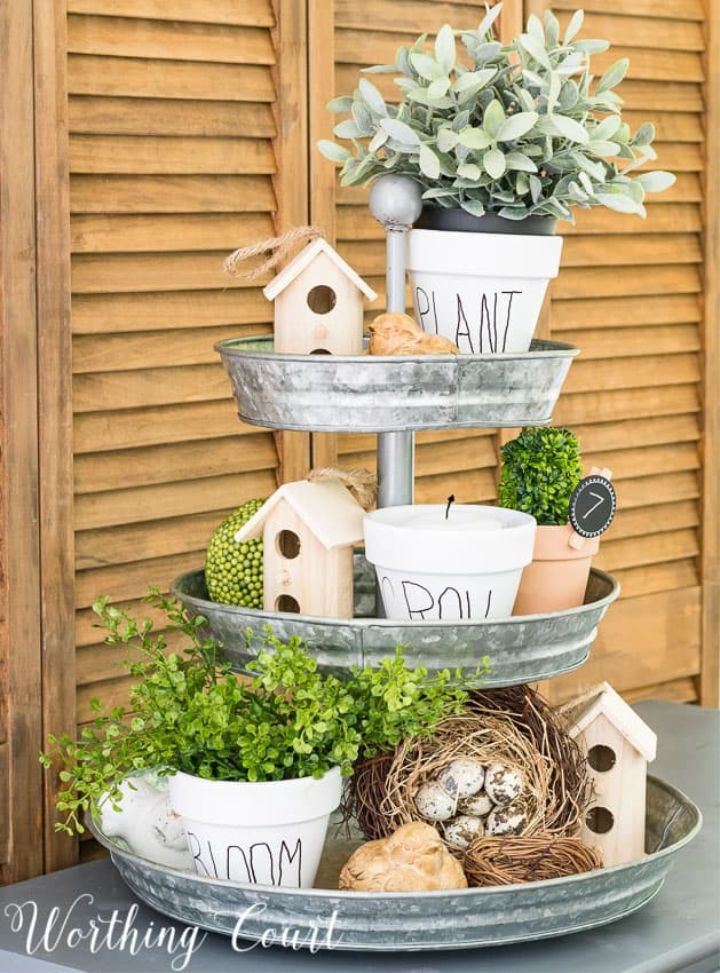 Go with the white theme of your house and paint some white spots as well. The exterior of the house must also be aligned with the interior when it comes to theme. You can easily copy these white pots using this useful tutorial. Go white! worthingcourt
29. Candy Corn Painted Flower Pots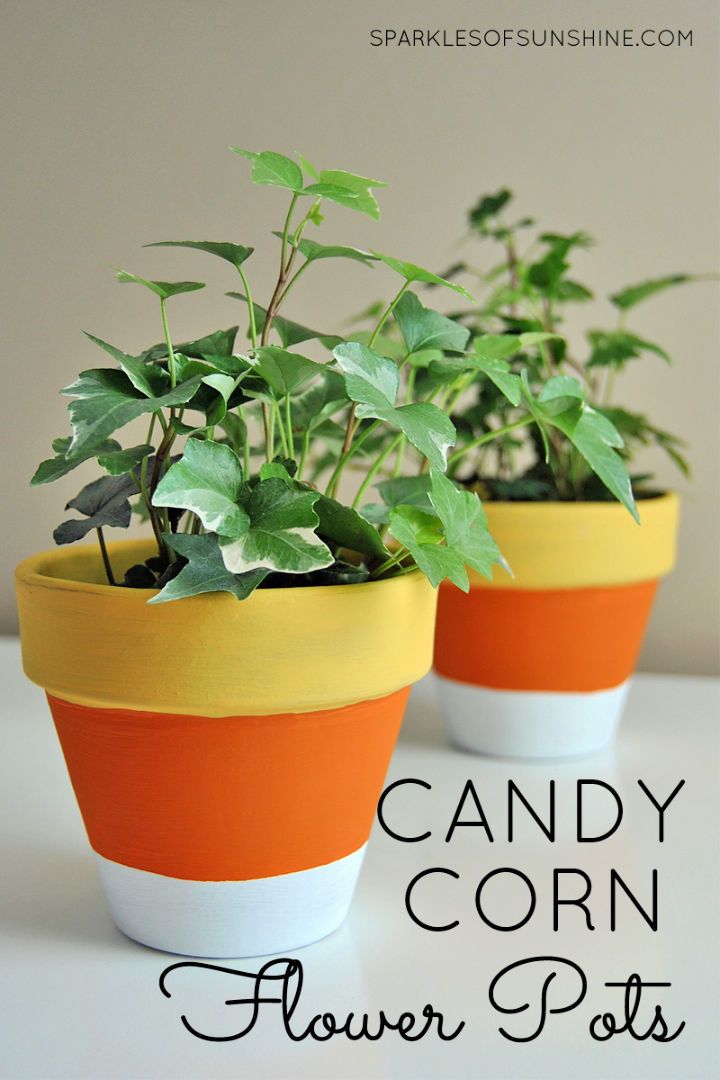 The best part about the fall season is certainly candy corn. Recreate the candy corn look in your pots as well. Arrange the following supplies and fulfill the love for candy corn; painters tape, paintbrush, terra cotta pot, and chalk paint in yellow, white, and orange. sparklesofsun
30. DIY Patriotic Flower Pot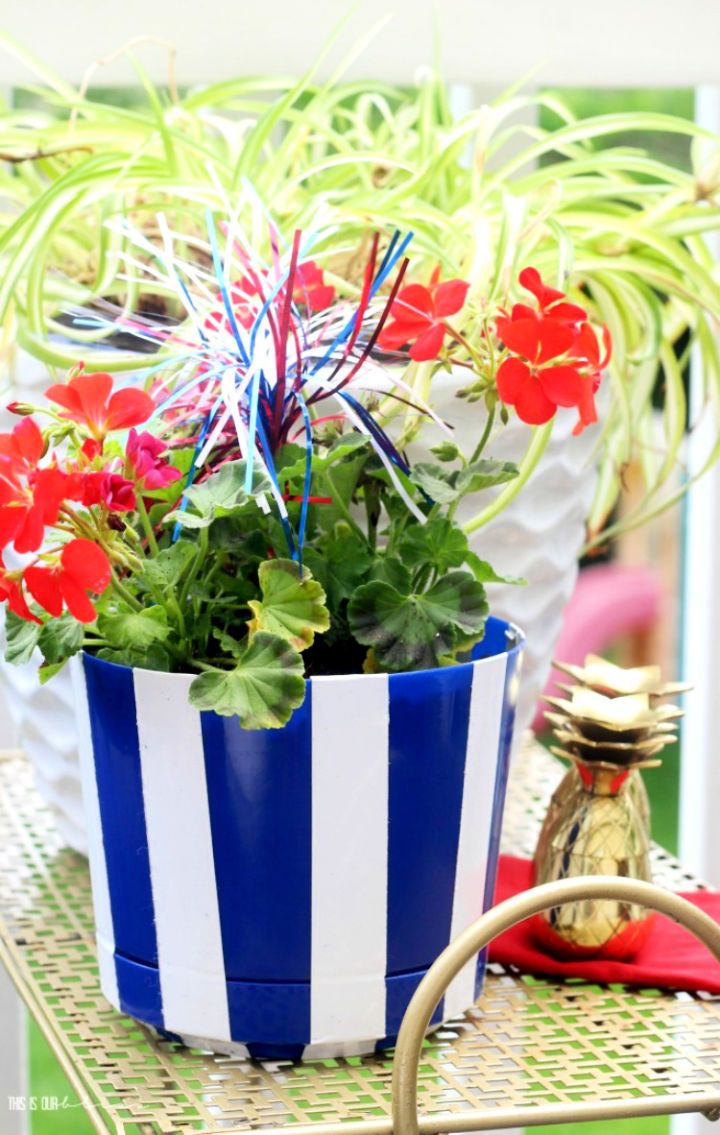 Depict the love for your country through flower pot ideas. Make these pots on the 4th of July or on St. Patrick's day and amaze your guests with your creativity. You will love the patriotic feel through the pots. The plants will also blossom in these fantastic pots. thisisourbliss
Potted Plant Arrangement Ideas
Whether you have a small balcony or large living room, get the most out of your space with these no-fail potted plant arrangement ideas
A simple and classic terra cotta pot is perfect for any plant.
Dress up your plants with a colorful glazed pot.
A natural stone pot is perfect for a rustic or country-themed garden.
An elegant metal pot can add a touch of luxury to your garden.
A plastic pot is a great option if you're looking for budget-friendly and durable.
A wooden barrel planter is a great way to add some rustic charm to your garden.
A concrete pot is a great option if you're looking for something modern and chic.
An urn-style planter is perfect for adding a classical touch to your garden.
A basket planter is a great way to add extra personality to your plants.
A trough planter is perfect for larger plants or creating a mini-garden in one spot.
10 Quirky and Unusual Flower Pot Ideas
Flower pots can be a great addition to any front porch. They add color and life to the space and can enhance the overall look of your home. But, choosing the right flower pots for your porch can be tricky. There are so many different flower pots styles and sizes to choose from it can be hard to know where to start.
We've got you covered if you're looking for some flower pot ideas. We've compiled a list of unique flower pot ideas for front porch, deck furniture, living room and other indoor areas to help you choose the perfect ones for your home.
1. A pot made out of an old tire:
Upcycle an old tire and turn it into a beautiful flower pot. Paint the tire in your desired color(s) and fill it with soil. Add some drainage holes in the bottom of the tire, and then your plants will be all set!
2. A milk jug flower pot:
This is an effective way to repurpose a milk jug. Cut off the top of the jug to open at the top, and then fill it with soil. Plant your desired flowers or plants inside, and then place them wherever you'd like!
3. A mason jar flower pot:
This is a great option if you want something a little more decorative. Find some mason jars in the desired size and fill them with soil. Plant your flowers or plants inside, and then screw on the lid. You can even decorate the outside of the jar if you'd like!
4. A paper cup flower pot:
This is a great way to use up those paper cups lying around. Fill the cup with soil, and then plant your flower or plant inside. Once it's time to water, remove the cup and water your plant directly.
5. A plastic bottle flower pot:
This is another great way to repurpose plastic bottles. Cut off the top of the bottle to open at the top, and then fill it with soil. Plant your desired flowers or plants inside, and then place them wherever you'd like!
6. A teacup flower pot:
Suppose you want something a little more decorative. Find some teacups in the desired size and fill them with soil. Plant your flowers or plants inside, and then place them wherever you'd like!
7. A wine bottle flower pot:
Repurpose an old wine bottle. Remove the bottle label and fill it with soil. Plant your desired flowers or plants inside, and then screw on the lid. You can even decorate the outside of the bottle if you'd like!
8. A lantern flower pot:
To get something a little more decorative. Find some lanterns in the desired size and fill them with soil. Plant your flowers or plants inside, and then place them wherever you'd like!
9. A basket flower pot:
Suppose you want something that is both functional and stylish. Find a large enough basket to fit your desired plants, and then line it with some burlap or another fabric. Fill the basket with soil, and then plant your flowers or plants inside. You can even hang the basket up if you'd like!
10. A boot flower pot:
Repurpose an old boot that you no longer wear. Fill the boot with soil, and then plant your flower or plant inside. Once it's time to water, remove the boot and water your plant directly.
Conclusion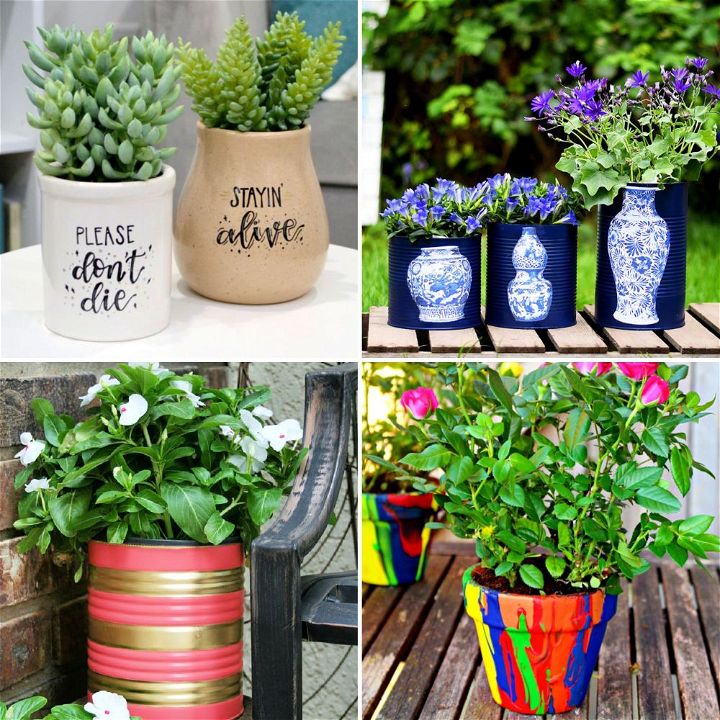 These flower pot ideas will definitely help enough to pick you up from your couch and spend the rest of the day in a constructive activity. Activity will lead you to make a perfect piece for your corner of the room or center of the table. Get started with these beautiful flower pot ideas now.