Here we have a perfect example of a serious debate being ignored in favour of a single ill-advised one-liner. Typical Twittersphere! It's hard to care though to be honest, because it's so darn funny.
In an interview with The Straits Times, Singapore's Senior Minister of State was asked to give her opinion on a scheme that allows pregnant couples to be bumped up the waiting list on buying their first flat. Many couples in Singapore have protested that they cannot think about having a baby without having a flat already… talk about chicken and egg!
Jospehine Teo gave a response that she probably regretted as soon as she opened her mouth. "You need a very small space to have sex," she said.
Cue explosion of outraged hilarity on social media. Almost immediately #sexinsmallspaces trended on Twitter, with users all over the world getting in on the action.
With a storm of hilarious comments in full swing, IKEA Singapore didn't take long to arrive on the scene. With impressive swiftness, they were offering up their 'very small space collection'.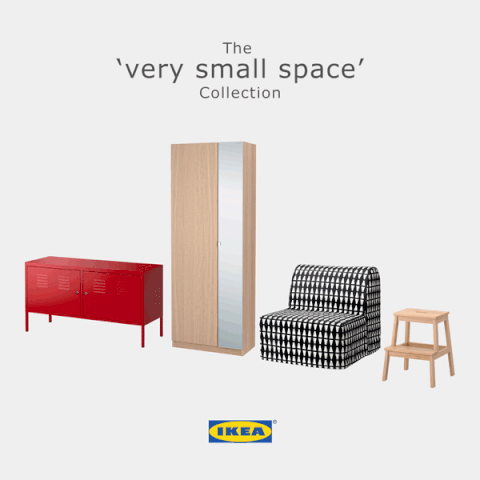 We're lifelong IKEA customers now just because of this, although it would be worth knowing why the stool is shaking? Is there an invisible couple getting jiggy on it?